How the Global Pandemic Caused Fundamental Shifts for FSPs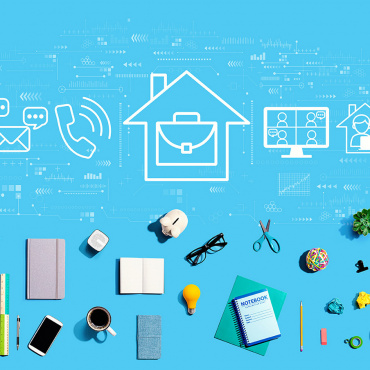 The COVID-19 pandemic continues to impact individuals, organisations and communities in South Africa. And worldwide.
Every FSP business continues to consider the implications for themselves. Both immediate and for the long haul. We would like to join the conversation because FSPs are our livelihood.
Over the past months, FSPs have been restructuring operations to cope with the impact. Or giving very serious attention to what exactly they should do.
Covid-19 changed the way we live and do business. But it also brought uncertainty to almost every business — no matter how big or small. This has a direct impact on FSPs, whose clients they are.
Your client mix will influence the extent of uncertainty of every FSP. Are your clients mostly individuals or businesses? And is your business Short Term, Wealth, Life, Employee Benefits or all?
We know there are businesses and individuals that have flourished since lockdown. But they are in the minority. Most are on a scale of no income on the one side and a slightly reduced income on the other side.
And it is not a static landscape, as everybody tries to survive as best they can.
So it may be wise to start focussing on the 'more certain segment' of the market for new clients. Or better to stay focussed on where you are, especially if you are operating in a niche market. And especially if that niche has not been affected too badly.
We hope this discussion will confirm to you that we know the industry. Inside out! Because we wish to discuss the aspect which has caused the greatest disruption:
The lockdown forced remote working on you. Which in turn was the cause of many pain points. Here are some:
1. Communication, both external and internal
If you were already using VOIP you could cope, with minimal changes to your system. But, you be the judge of how many businesses you can phone without having to leave a message. These businesses have no idea how much business they are losing.
2. Recordkeeping
Compliance insists that this must be faultless and safe from destruction. With employees working at home the protection of data becomes less certain. Management must ensure that this does not turn into a nightmare.
Another important aspect is coping with email overload. Practice Management Solutions help.
But FSPHub integrates email and sms in the system itself. "One small step for man, one huge leap for mankind"! Wherever practical, it enables automatic recordkeeping. This not only increases productivity but also eliminates filing errors.
3. Management control
How do you control what is happening with workers spread all over the city? With FSPHub management can check at a glance whether there are 'hotspots'.
And can take action immediately to ensure smooth operation of the whole machine.
Brace yourself for the new normal!
Almost a third of organisations in South Africa already have improved productivity due to the shift to remote working. World Wide Worx and Cisco polled 400 enterprises in South Africa and 29% are up in productivity. That is a great predictor of what is possible with the use of technology.
Building those crucial relationships with clients is no longer a 'nice to have'. Use smart communication technology.
It has become critical to encourage employees to adopt to a new business operating model. FSPHub celebrated it's 15th birthday this year. They are ready and waiting to talk to you. About connecting people, processes and practices through technology.
You can continue to conduct business-as-usual in a not so usual world. It's become an imperative for FSPs to be agile, authentic and act with purpose every step of the way.